The
HORNET CUB
was especially designed for stock and mustering work on outback stations and is in any way as well designed and built as it's "bigger brother", the
HORNET STOL
.
The main difference between these two aircraft is that the
HORNET CUB
is lighter than the
HORNET STOL
and more economical to build- the trade off is in losing space for side by side seating or cargo.
The cargo area also doubles as a second seat (jump seat). Even though the cabin is slightly slimmer, the
HORNET CUB
still has a very roomy feel to it. The access doors are fold up or removable.
HORNET CUB
is designed to be fitted with
Rotax 912 ULS
or
914 Turbo or 915is
, standard or large wheels and trailing link undercarriage.
The overall design is slightly different, one can think of a streamlined, no frills version of the
HORNET STOL
. That does not mean it is a second-rate performer, in the contrary - the
HORNET CUB
is a very agile and lively airplane, it is the ideal aircraft for mustering, prospecting, pipeline, bore and fence inspections, property management, aerial baiting and hunting & fishing and much more fun...
One major key point in the
HORNET CUB's
design was to make sure to give the pilot unsurpassed visibility all around from the cockpit for daily operation and tasks with out sitting in the sun and glare all day.
HORNET CUB DESIGN AND CONSTRUCTION
The
HORNET CUB
aircraft has been designed to withstand the harsh outdoor environment of Australia and the rugged environment it is operating in.
Traditional and proven materials such as chrome-moly tubing 4130N grade and 6061T6 & 2024T3 alloys are used in the entire construction of the aircraft. All materials used are certified and obtained from Australian companies.
The fuselage
is built around a steel safety cage centre section.
Alloy skins are joined in a conventional riveted method to the centre section steel cage and reinforce the centre fuselage with the wing, strut, undercarriage and engine mounting points all built into the steel structure.
A semi monocoque alloy stringer and stressed alloy skin construction makes up the strong tail section of the fuselage.
All components such as wings, rudder, elevators etc. are removable for transport, storage or repair.
The pilot and passenger area has been designed for maximum safety and provides the pilot and passenger with superior visibility. The fuselage has been tailored for big pilots. It is 700mm (27 inches) wide and 1200mm (48 inches) high internally, fitted with large windscreen and 2 removable doors / emergency exits. The cargo area is moderate and can be used for the passanger transport.
The wings
are built in a proven alloy rib and alloy spar construction, covered with stressed alloy skins and fitted with self contained pressure tested alloy fuel tanks containing 60L each per wing. The wings are braced by two strong struts to withstand very high loads. The wing design is a high lift wing airfoil with conventional flap and ailerons.
The metal aileron and flap are designed for superior effectiveness providing docile and forgiving stall behavior of the aircraft at critical speeds and attitudes.
The ailerons and flaps are directly controlled from the centre fuselage control mixer and therefore require less maintenance and are quickly accessible for safety checks.
The control system
is a push-pull rod system made from high grade chrome-moly steel tubing, assembled with standard bearings and rod ends for low maintenance and quick replacement if required. The Hornets push-pull rod control systems deliver smooth feedback from the control surfaces and allow for optimal adjustment of travel ratios on the controls. All controls are easy and quickly accessible for inspection or maintenance as required.
Elevator and rudder
have been designed extra strong, to sustain the harsh treatment of being fitted at the tail end of the aircraft, withstanding impact and exposure to high grass, rocks and sticks, dust, sand and other forms of propeller wash induced damage. The control surface area is very large and will surprise with its responsiveness and agility when flying or taxing or during transition.
Powerplant
for the HORNET CUB it has been designed arround the the ROTAX series of 912 ULS 100hp (LSA approved), the 914 Turbo 115hp and 915 145hp (LSA approved) engines. These provide the best power to weight ratio combined with a very high reliability and low fuel consumption at 15-22 L/h (on MOGAS or AVGAS). These engines provide the best visibility over the nose cowling and unsurpassed relaiability in the field.
Engine supply is optional and firewall forward kits are provided and installed as requested. Please view the pricing on request. Specification and performance data below.
LEARNING TO FLY A HORNET CUB
If you have had trail dragger experience before, you will most likely go solo in an hour or two. The
HORNET CUB
is an honest tail dragger, docile, forgiving and probably the easiest tail wheel aircraft you can get.
"Three pointers" or "wheeling it on" landings are no secret and there are no surprises. No matter how you do it, you will experience positive tracking down the strip or chosen take off or landing path. The aircraft has no tendency to ground loop.
If you have never flown a tail wheel aircraft before , we suggest that you get adequate training well past endorsement stage before taking on the controls of the CUB, because the
HORNET CUB
is a single controls only aircraft and you will be well prepared by then. The
HORNET CUB
is designed for rugged terrain, and since take offs and landings are so effortless it can be mastered quickly and accurately.
This is an aircraft that builds appreciation for stick and rudder flying. It provides a challenge within easy reach, and offers docility making flying fun and exciting.
HORNET CUB
pilots make better pilots with higher proficiency levels and more refined skills.
KEY POINTS FOR THE OPERATOR:
• Safe, versatile and easy to fly utility light aircraft
• Low acquisition costs
• Low operating costs
• Low maintenance costs on airframe and all systems
• Local manufacturer, providing parts and services
• Can be piloted by RAA or GA –VH license holder
• Superior service, fast and reliable technical support Australia wide.
KEY POINTS FOR THE PILOT AND PASSENGER:
• Agile performing aircraft with 100 – 150hp powerplant
• Crisp and delightful easy controls for long hours in the cockpit
• Roomy two seat tandem cockpit with outstanding visibility for the Pilots
• Docile and forgiving flight handling matched with highly responsive and effective controls ideal for mustering operations, observation, SAR and property management etc...
• Excellent S T O L performance
• Extra large cargo access door
• Integrated chrome-moly steel cage for strength and safety
• Airframe and controls designed for minimum maintenance requirements
• Full metal airframe using certified materials acquired in Australia.
• Rugged undercarriage for operation from rough terrain with wheel sizes available from 8.50"x 6"standard up to 29" x 6" low pressure with heavy- duty brakes systems
• Removable doors for flying in hot conditions
• Hard points for external cargo, wings and fuselage
PERFORMANCE
with a Rotax 914
Top Speed (TAS at sea level) with Trailing Link U/C & 8.50 x 6.00 tyres 95 kn
Cruise Speed (TAS) @75% power at 5,000 ft. 82 kn
Stall Speed (at max. gross) No flaps (Vs) 32 kn
Full flaps (Vso) 29 kn
Rate of Climb Solo 1300 f.p.m.
Max. gross 900 f.p.m.
Range (at 75% power) ( 120 litres fuel)Range Standard Fuel excl. VFR Reserve 870 km/470 nm
Fuel Consumption (at 75% power) 20 +/-3 L/h
Service Ceiling (engine) 14500 ft.
Take off Distance (Clear 50' obstacle)*
Solo 70 m*
MTOW 130 m
Landing Distance (Clear 50' obstacle)*
Solo 70 m*
MTOW 130 m
* (depending on Pilot skill and conditions...)
SPECIFICATIONS Hornet Cub
Fuselage Length with Rotax 914 UL engine (rigged for flight) 6.5 m
Wing Span Rigged for flight 9.4 m
Other Wing Data
Area 12.69 sq.m
Wing loading (at max. gross) 47.2 kg/sq.m
Structural limit loads (at max. gross) + 6 /-3 G
Maximum Height Taildragger 2.4 m
Width of wheel track Measured from centre of wheels 1.9 m
Cabin Dimensions
Width (at hips) 730 mm
Width (at shoulders) 780 mm
Door width 830 mm
Door height 850 mm
Baggage space / Rear passenger area 0.85 m3
Rear door width 750 mm
Rear door height 750 mm
Weights
Maximum gross weight (on wheels) RAA Aus / LSA Limits 600 kg Design MTOW 700 kg*
Empty weight 380 kg
Useful load (RAA ) 260 kg
Standard Main Wheel 8.50 x 6.00 with pneumatic Tail Wheel
Full fuel payload 2X60L 91.4 kg
Maximum baggage capacity (single pilot operation) 100 kg
Standard 60 lt tanks 60 / 60 L
Hornet Cub Kit pricing: pricing on request. Pricing on Firewall forward kits on request only. * Pricing may change without notice.
Hornet Cub aircraft GoPro - YouTube
https://www.youtube.com/watch?v=kEjipql-UGw or
https://www.youtube.com/watch?v=AFXK6Rp3b3A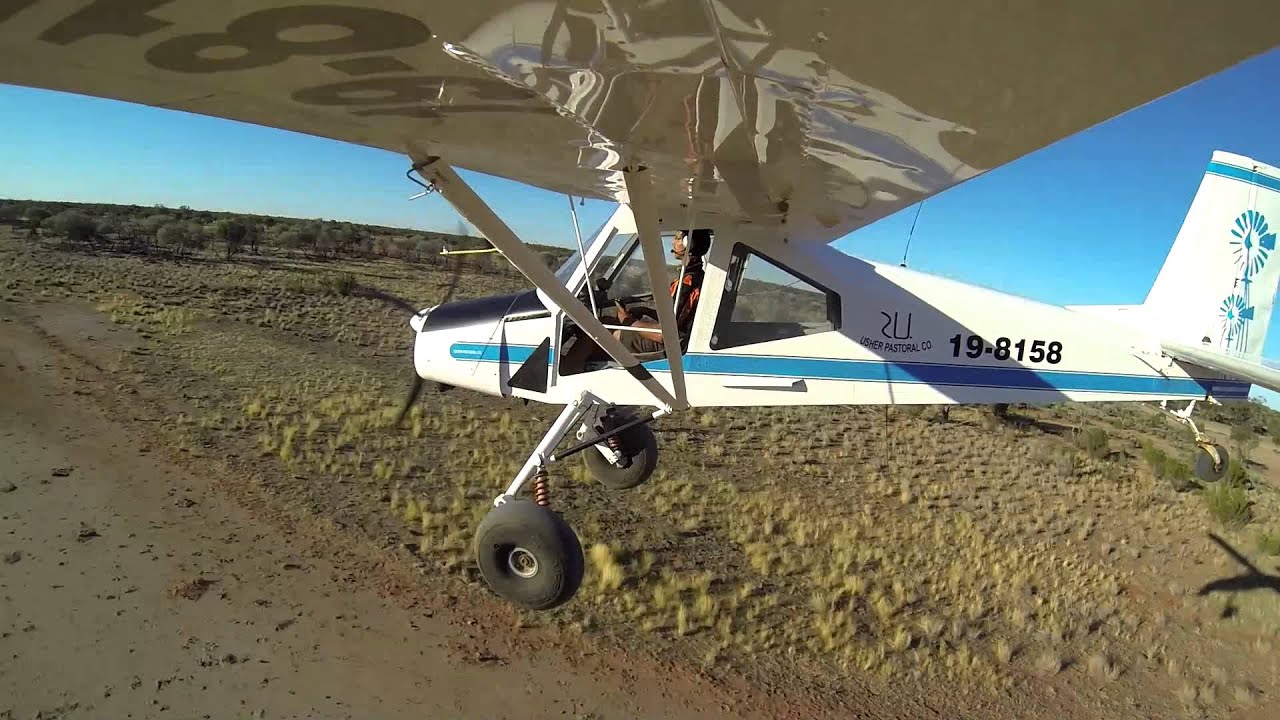 Go fly with Ole in the Hornet Cub with Rotax 100hp in west Qld .